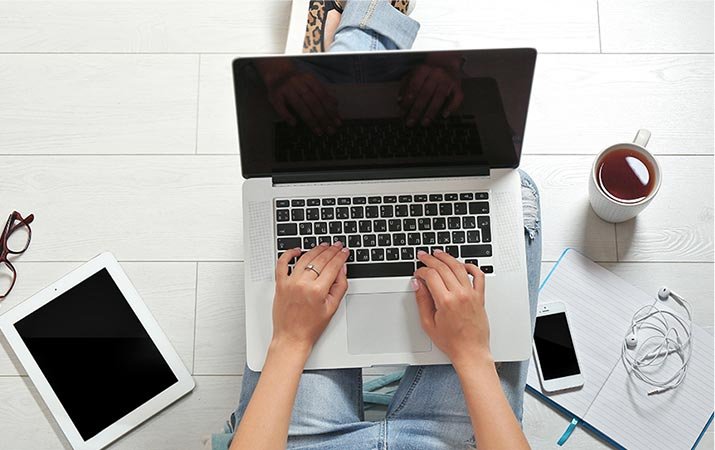 Writing Guide For Computer Science Cover Letter
You have finished your graduation and now you are in search of a job. You are asking your friends and acquaintance to write your resumes and cover letters but no one has time for you. Don't worry because we have got you covered!
Content Majestic brings you the ultimate solution for your cover letters. Our panel of experts have expert guide for you to write your computer science cover letter.
How To Write A Cover Letter For Computer Science Jobs:
You might be asking your friends or searching on the internet, "how to write a cover letter for computer science job?
While writing your cover letter, you will have to follow a specific format which is:
Your contact details
Contact details of the recruiter (Never write to whomever it may concern).
Date (In the format of month date, year).
Greetings (Dear Mr. / Ms.).
Introduction
Body/ sales pitch
Conclusion
Thankyou statement
Closing part
How Can I Make My Cover Letter Interesting?
If you want to impress your hiring manager instantly, try adding the following things in your letter:
Length: Recruiters don't have time to read lengthy applications. The average time they spend on your cover letter is 50 seconds. So keep it short and brief. Do not extend it more than a page.
Font: Using funky and italic fonts can give a negative impact on your work. Try serif fonts like Calibri or Ariel.
Tone: Do not get informal with your cover letter. Use friendly yet professional tone.
For example: Do not use Miss or Mrs. in the greetings rather use Ms. to avoid conflict in marital status
Sales Pitch: Although you have to write your strengths in the sales pitch section but do not keep bragging about yourself without a proof. Rather show your skills with statistics. Tell the reader what you have done in your previous job or during graduation.
For example: instead of writing, I'm very good at sales, you can write, "I was responsible for selling 50 products in a week time at my previous job".
"How Can I Write Computer Science Cover Letter Internship?"
Your computer science cover letter for internship follows the same format as another cover letter. The only difference will be in your sales pitch section. You will write more of your skills and strengths than your qualifications and experiences.
Computer Science Cover Letter Examples From Experts:
Are you looking for relevant samples? Check our computer science cover letter examples for further assistance.
Computer Science Cover Letter Template
Mr. Alan Davis,
6th street, West Village,
New York.
(908) 443-2431.
devisalan@gmail.com
Date: January 19, 2019.
Sherlock Bridgeman,
HR Manager,
ABC International,
18 Signor Park, New York.
bridgeman@gmail.com
Dear Mr. Bridgeman,
I recently saw your job post for the Position of Mobile Application Developer which was advertised on the ABC international website. I believe that my professional qualifications with above 5 years of experience correlate with the job specifications your company is seeking.
I worked as a software engineer intern at Macroworks where I gained substantial knowledge and expertise in identifying and fixing bugs, develop apps on android and IOS, along with backend and frontend development.
After Macroworks, I joined Creative Solutions as a Website Developer where my responsibilities include enhancing user interface, and coding via HTML, JavaScript, PHP and CSS. I also maintain website pages via WordPress.
I am confident that my excellent developing skills, attention to detail and fast learning ability will contribute a great deal in the creative success of your company.
I look forward to know more about this position and your company in detail. I'll be available to talk to you at your utmost convenience.
Thank you for your consideration,
Best regards,
Alan Watson,
LinkedIn ID: Alan Watson.
Cover Letter For Computer Science Jobs
Mr. Taylor Young,
West Village, New York.
(908) 441-6690
tayloryoung@gmail.com
Date: October 19, 2019
Mr. Samuel Green,
HR Manager,
ABC International,
Rockefeller Plaza, New York.
samuelgreen@gmail.com
Dear Mr. Green,
I recently saw the opening for the position of Website Developer on your company's website and I am more than happy to apply for this job. I believe that my qualifications and experiences makes me the best match for this position.
I graduated from Cornell University in July 2016. With my Bachelor's Degree in Computer Science, I joined Hidden Brains InfoTech as a Software Developer intern where I learned software programming and developing. I was also involved in creating blueprints for different projects.
The highlights of my skills include:
Developing IOS and android apps.
User Interface designing.
Front end developing via HTML and JavaScript.
Back end developing via PHP and ASP.
Hybrid app development.
With my knowledge, diverse experience and professional experiences, I believe that I can be a valuable asset to your organization.
I would very much appreciate the opportunity for an interview and discuss more about this job.
Thank you for your time and consideration,
Best regards,
Mr. Taylor Young
LinkedIn ID: Taylor. Young.
The Leading Computer Science Cover Letter Writing Service In USA:
Searching for someone to write your cover letter? You don't have to go anywhere! Because we are here to provide you with the leading computer science cover letter writing service in USA. You just have to send us your resume and requirements and our experts will write the best cover letter for you!
Useful Links: