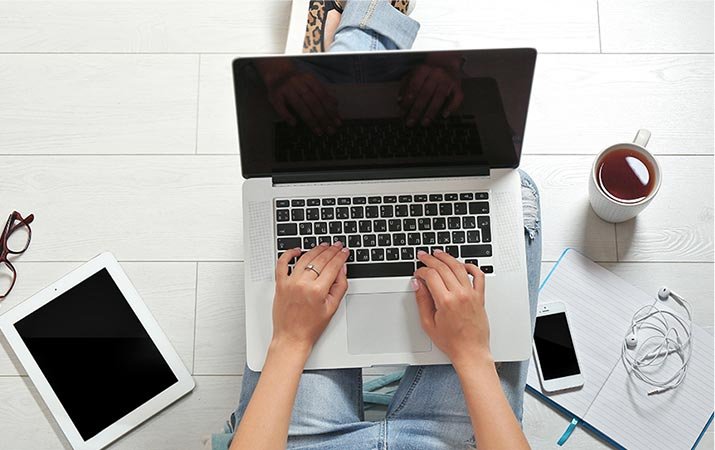 How To Write A Mechanical Engineer Cover Letter – Format and Samples
Being a mechanical engineer, you may have worked with hundreds of machines but how can they guarantee you a successful future? Did it ever happen to you that despite of applying for leading engineering firms and having great exposure, you aren't getting any call from the interviewer?
Poor cover letters and resumes can reduce your chance of getting you, your dream job, no matter how much you are qualified. But don't worry, because we've got you covered! Read our following guide to write exclusive mechanical engineer cover letter!
Format For A Mechanical Engineering Cover Letter:
Use the following template to write your mechanical engineering cover letter:
[Name], [Address], [Contact Number], [Email Address], [Skype ID], [LinkedIn ID]
Date: [month date, year], [Name], [Department], [Company's name], [Company's address], [Email address]
Dear Mr. or Ms. [Name], Introduction paragraph, Sales pitch paragraph, Conclusion paragraph
Sincerely/ Best Regards/ Respectfully/ Thank you,
[Your name]
How To Write The Content Section of A Cover Letter?
Once you have adapted the given template for your cover letter, you will have to write the content section. The paragraphs are divided into:
Introduction: This paragraph is your impression to the hiring manager. You have to make sure that it is quite interesting that it urges the reader to know more about you. While writing your introduction, you will mention:
How you got aware of the job post?
Your one strength due to which you think the company should hire you.
Sales Pitch: Sales pitch is the paragraph where you have to sell yourself to the company. Do not extend this section to more than 2 paragraphs. If you have prior experience, write what were your daily tasks and what were your achievements in that time. If you are a fresh graduate, then write what you are very good at.
Conclusion: You might get an impact of writing a summary in conclusion section, but it involves call to action statement. You have to request for a formal meeting in it.
Cover Letter Example for Mechanical Engineering Jobs
Ms. Sophie Barns,
11th Street, Prospect Park,
New York.
(908) 419-6490
sophiebarns@gmail.com
Date: February 24, 2018
Mr. Jayden Nelson,
HR Manager,
ABC International,
The Rockefeller Plaza, New York.
jaydennelson@gmail.com
Dear Mr. Nelson,
I saw the opening for the position of Mechanical Engineer at your company via LinkedIn and I am very much pleased to apply for the job. After reading your job descriptions, I believe that I am more than prepared to serve at your organization.
I have an experience of 5 years as a senior mechanical engineer at AD Manufacturing Company. My major responsibilities include:
Developing models for efficient use of energy.
Reading and interpreting blue prints for various equipment.
Coordinating with the team for innovative ideas of power producing machines.
Resolving technical malfunctions.
I was given the award of "employee of the year" in 2018 for my diligent efforts of cost saving by introducing an effective method of reducing emissions. I believe that I can efficiently run all technical affairs in your organization. If you think I am the person you are looking for, please feel free to contact me at my email address or phone number.
Looking forward to hear more from you.
Thank you very much for your time and consideration,
Best regards,
Ms. Sophie Barns,
LinkedIn ID: Sophie Barns.
Mechanical Engineer Cover Letter Example
Mr. Richard Daniel,
South East Village, New York.
(908) 441-6300
Richarddaniel@gmail.com
Date: August 29, 2019
Mr. Philips Smith,
HR Manager,
ABC International,
MetLife Building, New York.
philipsmith@gmail.com
Dear Mr. Smith,
I visited your company's website last night where your advertisement for the position of Mechanical Engineer interested me a great deal. I am very confident that with three years of experience in Machine Handling, I am the best candidate you can find for this position.
I am currently employed at Richard Hydraulics where I am responsible for operation and maintenance of the hydraulic press machines. My demonstrated accomplishment as a lead mechanist and component designer make me a great impact for fulfilling the technical needs of your organization.
My daily operations include:
Developing prototypes of different hydraulic machines.
Repairing fuel pumps.
Supervising and training subordinates.
Calibrating the amount of materials required for the components.
Checking what kind of panels are required for the specification at the sites for making the panels.
Ensuring that the machines are properly installed and operated.
I would very much appreciate the opportunity for an interview and discuss more about this job. I would be available at your utmost convenience.
Thank you very much for your time and consideration,
Best regards,
Mr. Richard Daniel
LinkedIn ID: Richard. Daniel
Professional Mechanical Engineering Cover Letter Writing Service For You:
We know that industrial mechanical engineers have a hard time translating their abilities into words. This is the reason why we have experienced engineering graduates and postgraduates who have dedicated their career as writers.
If you need our help further than our guide, you can easily contact us for assistance regarding:
Ideas and tactics to improve your resumes and cover letters.
Complete cover letters and resume writings.
Editing and proofreading them.
Stop procrastinating and get your cover letters designed by our exquisite mechanical engineering cover letter writing service today!
Useful Links: