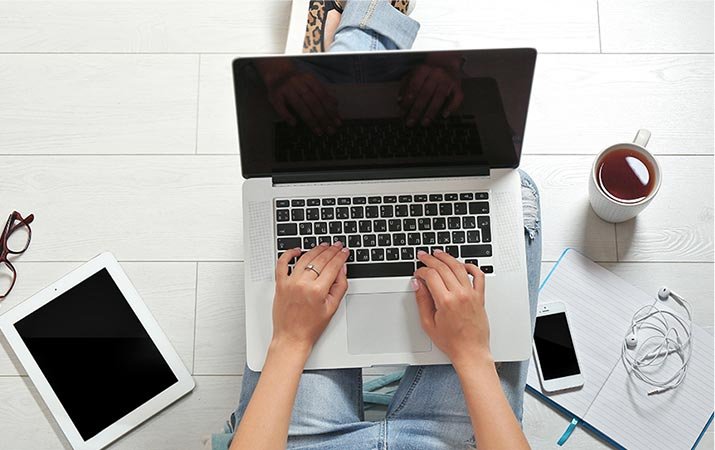 Teacher Cover Letter - Format, Writing Tips And Examples
Did you just write your resume for teaching job and thinking how can you stand out among the crowd? You have to show the hiring manager that you have all the qualities and skills that are the required for the job and the only way you could do it is write your teacher cover letter.
Here we have expert tips with writing format for your cover letter as a teacher. Just follow our expert guide and create a cover letter that will guarantee your job.
How To Write A Cover Letter For Teacher?
Whether you are an experienced teacher or writing a new teacher cover letter, you have to follow the same format which includes:
Your Contact Information: This will include your name, address and contact information.
Recruiter's Contact Information: Try to find recruiter's details and write their name, their position and their contact information. Also add the company's name and address. Check the following teacher cover letter examples for the exact format.
Salutation or Greetings: This section includes Dear Mr. Miss [Name of the Hiring Manager].
An introductory paragraph: That highlights;
An opening sentence that will catch the interest of the recruiter.
Your information on how you got aware of the job.
Why do you think you are best for this job?
A body paragraph: Including
Your accomplishments and skills
Your qualifications
Your strengths
Your competitive edge
A Conclusion paragraph: Showing
Your interest for the job by asking for further meet up.
Note of thanks:
A statement showing gratitude.
Cover letter ending:
That will include [sincerely/ best regards] followed by your name and your LinkedIn ID.
Note:
While your resume will show where you have worked before, your cover letter will highlight what you have done in your previous jobs.
Mistakes In A Cover Letter That Reduce Your Chances Of Hiring:
People often tend to make mistakes in their cover letter that ultimately reduce their chance for getting hired. Avoid the following mistakes if you want an interview call right away:
Extending your cover letters to 2-3 pages.
Instead, keep your cover letter should and to the point.
Instead write how you can benefit the organization.
Not writing about your strengths.
Instead, write about your successful performances and accomplishments.
Making grammatical mistakes.
Get your work proofread by an expert to avoid them.
Teacher Cover Letter Examples:
Elementary Teacher Job – Cover Letter Example
Ms. Eva Green,
Upper East Side, New York.
(908) 441-6430
evagreen@gmail.com
Date: July 26, 2019
Ms. Mia Ross,
HR Manager,
East Village School,
New York.
emmabrown@gmail.com
Subject: Application for Elementary School Teacher
Dear Ms. Ross,
I recently saw your job for the position of Elementary Teacher at East Village School posted on Indeed.com. I believe my background qualification and experience as a teacher would make me a valuable addition to your faculty.
I obtained my Bachelor's Degree in Elementary Education from Midway University in 2012. I also earned my GaPSC certificate from University of Georgia University.
I have taught at two elementary school in Atlanta, GA over a period of five years. I taught classes of upto 40 students while adhering to DeKalb County Curriculum guidelines. As a result of my extraordinary teaching methods, my students achieved an overall improvement of 20% in their exam scores.
I am confident that my qualifications, excellent teaching manners and love for students make me best candidate for this job.
I would very much appreciate the opportunity for an interview to discuss more about this job.
Thankyou for your time and consideration,
Best regards,
Ms. Eva Green.
LinkedIn ID: Eva Green.
Cover Letter Example – For Teaching Job
Mr. James Hill,
East Village, New York.
(908) 441-6430
jameshill@gmail.com
Date: May 23, 2019
Ms. Olivia Brown,
HR Manager,
East Village School,
New York.
oliviabrown@gmail.com
Subject: Application for Secondary Teacher Job
Dear Ms. Brown,
I recently saw the opening for the position of teacher at your school via LinkedIn. With an experience of 5 years as a secondary grade teacher, I believe that I can be a valuable addition to your school.
I graduated from University of Georgia with majors in education. I am working as a senior teacher at Park slope school since 2014. Here are some of my daily tasks:
Teaching to a class of 30 students.
Developing syllabus according to K-12 curriculum.
Counseling students.
Documenting their progress.
I am confident that my excellent record as a secondary teacher and professional work attitude will contribute a great deal in the success of your organization.
I look forward to know more about this position in detail. I'll be available to talk to you at your utmost convenience.
Thank you for your consideration,
Best regards,
James Hill.
LinkedIn ID: James.Hill
Teacher Cover Letter Writing Service – Hire Experienced Writers for Your Cover Letter:
Whether you are a new graduate or an experienced professional. If you are looking for someone to write your cover letter for teaching, then you are exactly at the right place. Let our experts write your job applications and guarantee your interview call today!