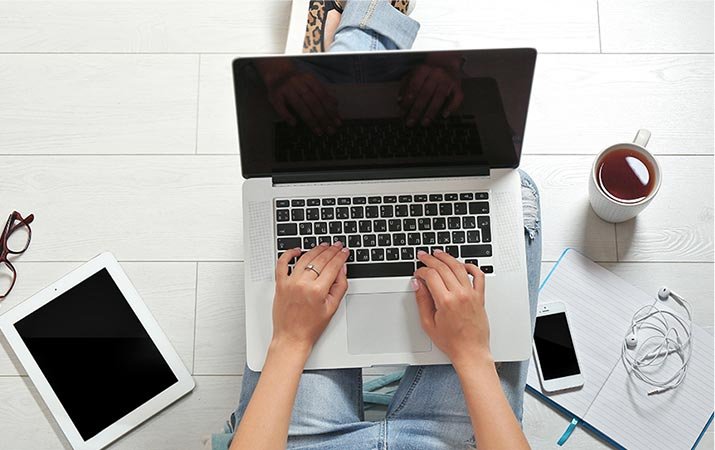 Easy Guide for Writing Medical Assistant Cover Letter
It is said that an average time a recruiter invests on your resume is three minutes. So how can you convince her to accept yours rather rejecting others? The answer is your cover letter.
Medical assistant cover letter has to be written with utmost care. You need to use medical terminologies and add your relevant experiences to show that you are fit for the job.
How to Write a Cover Letter for Medical Assistant?
A medical assistant job outlines a variety of job duties and responsibilities. You have to make sure that you mention those skills and expertise in the cover letter that are required for that job.
Here is the basic format of a cover letter that you have to follow while writing it:
Your introduction
Company's information
Salutation:
Introductory paragraph
Body
Conclusion
Your name.
Here are a few examples for your assistance.
Medical Assistant Cover Letter Sample
Ms. Chloe Morgan,
11th street, West Village,
New York.
(908) 443-2431.
chloemorgan@gmail.com
Date: March 19, 2018.
Mr. Jacob Ross,
HR Manager,
The Mount Sinai Hospital,
New York.
jacobross@gmail.com
Dear Mr. Ross,
I recently saw your job post for the Senior Medical Assistant Position which was advertised on Indeed.com. I believe that my professional qualifications with above 6 years of experience correlate with the job specifications your hospital is seeking.
I am a certified AAMA Medical Assistant with Bachelor's in Health Care Management and over 6 years of experience. I am also trained at Basic Life Support (BLS) and CPR for adult, children and infants.
I have exceptional skills at managing patients care with expertise in the following key area:
Administering injections
Recording patient's EKG
Preparing patient's schedule
Medical coding
Blood drawing/ phlebotomy
In my current position as a Medical Assistant at Lenox Hill Hospital, my responsibilities include:
Checking patients vital and managing their care.
Maintaining patients' records.
Running office administration.
Training staff members and internees.
Reducing wait times for patients and enhancing their comfort.
I am confident that my excellent record as a medical assistant, professional work attitude and patient management skills will contribute a great deal in the success of your organization.
I look forward to know more about this position and your company in detail. I'll be available to talk to you at your utmost convenience.
Thank you for your consideration,
Best regards,
Chloe Morgan,
LinkedIn ID: Chloe. Morgan
What Should I Write In Each Paragraph Of My Cover Letter?
A cover letter does not only detail your experiences but show your accomplishments. Your cover letter is divided into 3-4 paragraphs including:
Introduction: This is the first paragraph. You have to make sure that this paragraph is written in a way that grabs the attention of the recruiter so that she further reads your application. This paragraph will include the following points:

The post of the job applied.
Where did you saw the job post?
Why do you think you are the best match for the job?

Sales pitch: The main body of your cover letter is the sales pitch paragraph. This extends up to 2 paragraph and looks like a short summary of your resume.
This paragraph comprises of the following components:
Your strengths and qualities.
How well can you manage patients?
How many procedures you have learnt in the past?
What type of new medical technologies you are aware of?
Tip:
Instead of writing about your skills, prove them.
For example:
Instead of writing "I am very good at patient management and billing"
Write, "I recorded check-in information and vital sign of 50+ patients everyday for 3 years.
Conclusion: The last paragraph of your cover letter is the conclusion. You have to end your cover letter with a call to action statement.
Tip:
Do not sound too enthusiastic for the job for example:
Don't write, "I'm waiting to hear from you" or "I'd love to work for you."
Instead write, "I'd love to hear more about you. Can we set aside some time for a meetup?"
We Bring You The Best Medical Assistant Cover Letter Writing Service in USA!
Haven't write a cover letter before? Want a professional to write it for you? Call us right away to get the best medical assistant cover letter writing service today!
Useful Links: