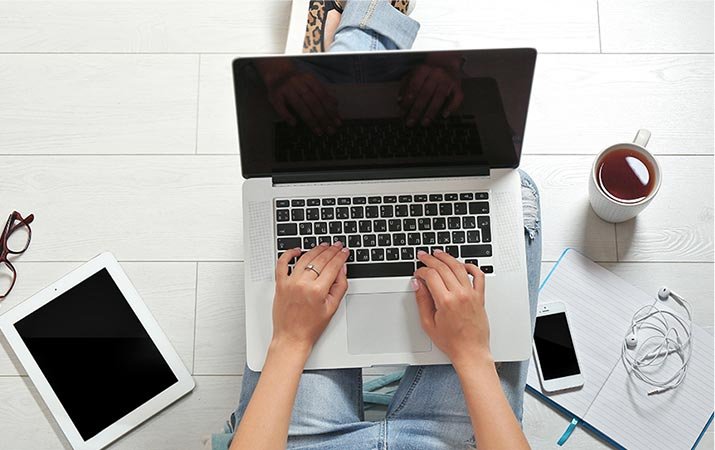 How To Write Engineering Cover Letter – Tips with Examples
The time is long gone when recruiters used to read resumes to select a candidate for their job. They, now look for exceptional individuals, who can creatively elaborate their strengths in the form of a cover letter, even for technical jobs, like engineering.
If you are an engineer and looking for a guide to write engineering cover letter, this is exactly what you are looking for. We have format, tips and examples of cover letters for engineering jobs assembled by our experts' team.
Structure Of Cover Letter for Engineering Jobs:
An engineering cover letter has to be written in the same format as for other jobs and includes:
Your contact details – Name, address, email id and phone number.
The hiring manager contact details – Always mention if available (name, position, number and email id).
Date – After the details of hiring manager.
Greeting – Use Mr. or Ms. (Avoid using Mrs. or Miss.)
Introductory paragraph – Begin with an interesting introduction and write about where you got saw the job post, and why do you think you are perfect for this position.
Body paragraph – Use this paragraph to write about your skills, Try adding statistics like how many sales did you do, or how many leads you generated.
Conclusion paragraph – This paragraph is not the summary of your cover letter. End your cover letter using "call to action" statement.
Closing statement – use thank you, sincerely or best regards to close your letter followed by your name.
Check out the following samples for learning how every element fits into a cover letter.
The Ultimate Engineering Cover Letter Examples For You!
Theory has no importance without its practical samples. That is why we have the most carefully sought engineering cover letter examples for a better understanding.
Engineering Cover Letter Example
Mr. Adam Dawson,
East Village, New York.
(908) 662-2470
adamdawson@gmail.com
Date: September 15, 2018
Mr. Norris Boone,
HR Manager,
XYZ International,
Rockefeller Plaza, New York.
norrisboone@gmail.com
Dear Mr. Boone,
I would like to apply and bring my diverse experience in the civil structure and project management to your company in the civil engineering position that you are currently advertising on LinkedIn. I believe my skillset has all the required traits that you have listed in the desired candidate position.
I have done my BS in Civil engineering from Stanford University during which I took part in multiple projects as an intern as mentioned in the resume. After completing my Bachelors, I started working as a project trainee for California Engineering Company Inc. There, I was responsible for
Assisting in making blueprints
Examination of stability of the building
Assessing the earthquake threshold of buildings
Maintenance and up-gradation of different projects
Supported an $80M project which entails contractor relations, safety assurance, bid distributions, and site logistics execution.
An opportunity to work with your company would be a great learning experience for me and I'm sure that my previous experience with different projects will also help me in bringing value to your organization. I look forward to further discuss this opportunity with you and can be contacted through my email address or contact number.
Thank you for your time and consideration,
Sincerely,
Mr. Adams Dawson,
LinkedIn ID: Adams Dawson.
Entry Level Engineering Cover Letter Example
Mr. Alan Bridgeman,
6th street, Lower East Side,
New York.
(908) 443-2431.
alanbridgeman@gmail.com
Date: March 12, 2018.
Sherlock Davis,
HR Manager,
ABC International,
Chryslers Building, New York.
sherlocks@gmail.com
Dear Mr. Davis,
I am very pleased to apply for the position of entry level engineer at your company as detailed on your website. I firmly believe that my qualifications, skills and experience with intensive training makes me an ideal candidate for this job.
I am a certified engineer with my bachelor's degree in Electrical Engineering from the University of New York. Having keen interest in this field, I joined Blue Chip Company last year as an intern where my 10 months of training provided me the professional competency in operational and technical aspects of the sophisticated electrical working systems.
During my 10 months of experience, I learnt exceptional problem solving skills under high pressure and challanging work environment. I was able to identify the problems and a quick solution to them. I also have a gained expertise in the use of electrical codes, tools and applications.
I am 100% confident that with my knowledge and skillset, I will be a valuable asset to your company.
I look forward to know more about this position and your company in detail. I'll be available to talk to you at your utmost convenience.
Thank you for your consideration,
Best regards,
Alan Bridgeman,
LinkedIn ID: Alan Bridgeman.
Follow These Tips For Successfully Writing Your Cover Letter.
Despite of spending too much time for writing a cover letter, many candidates never get a call for their interview. This is because they make certain mistakes in their writing that make them look utterly non-professional.
Here are some of the things you should definitely consider when writing your cover letter:
Use serif fonts for cover letters. (Arial, Calibri and Courier New are better choices).
Diligently follow the format.
Use friendly, conversational tone.
Mention statistics for achievements whenever possible.
Avoid using metaphors or idioms in your letter.
Keep it short and brief (to one page).
Get it proofread by an experienced professional editor.
Avail Our Engineering Cover Letter Writing Service:
Engineering is a practical skill. You may be an excellent engineer but you might not be very good at penning down your strengths in a cover letter. Content Majestic brings you the exquisite engineering cover letter writing service where an experienced panel is available for driving away your worries.
Contact us now for:
Experts' consultancy for making job applications.
Resumes, CV and Cover letter writing from scratch.
Resumes and cover letter editing and proofreading.
Useful Links: