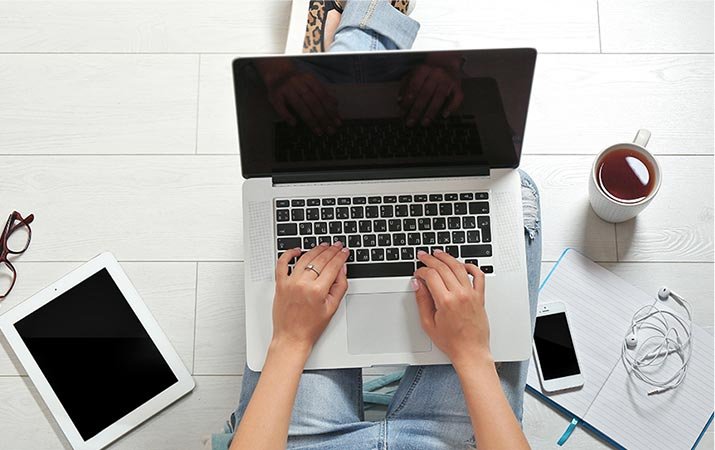 Easy Tips to Write Software Engineer Cover Letter
Do you think a software engineering cover letter is important for your resume but don't have any idea how to write it? Are you worried and looking for tips? Then, you are at the right place!
Content Majestic provide the perfect tips, samples and examples for your field to make your cover letter stand out among others.
What Is The Structure of a Software Engineering Cover Letter?
The basic structure to develop an appropriate software engineering cover letter relies on these 15 parts:
Your Details
Name
Address
Your city, state and ZIP code
Current phone-number
Your email-id
Company Details
Cmpany name
Company address
Company city ,state and ZIP code
Hiring manager's name
Salutation
Introductory paragraph
Body
Concluding paragraph
Thank you note
Name & Signature
These basic points will make an ultimate cover letter that can be used for any job application.
Kindly view the following example for better understanding:
Cover Letter Example for Software Engineer
Ms. Lauren Miller
Park Slope, New York.
(908) 441-6000
laurenmiller@gmail.com
Date: September 29, 2018
Ms. Zoe Lopez,
HR Manager,
ABC International,
Carnegie Hall Tower, New York.
zoeylopez@gmail.com
Dear Ms. Lopez,
I am writing to apply for the position of Software Engineer at your company, as advertised on LinkedIn. I believe that my 5 years of experience and capabilities in the field, makes me the best match for this job.
I completed my Masters in Software Engineering from Northeastern University in 2015 after which I joined Haystack Solutions where I was responsible for the following activities:
Developing ecommerce websites for brands.
Creating of innovation systems according to the frameworks like JavaScript.
Entering orders and managing development tools.
Programming of database.
Networking of devices and tools.
I received award of recognition in 2016 for increasing User experiences through effective changes in website development. I am confident that with my qualifications and expertise, I can be a great value addition to your organization.
Looking forward to meet you in a formal interview to know more about this position. I'll be available at your utmost convenience.
Thank you very much for your time and consideration,
Best regards,
Mr. Lauren Miller,
LinkedIn ID: Lauren. Miller
Software Engineer - Cover Letter Example 2
Mr. Ted Hudson,
Lakewood Avenue, New York.
(908) 660-1154
Tedhudson14@gmail.com
Date: November 14, 2018
Mr. Scott Cooper,
HR Manager,
ABC International,
Flatiron Building, New York.
scottcooper@gmail.com
Dear Mr. Scott,
With numerous years of experience in software engineering, I am gratified to apply for this position at your company which I came across as vacant, on your website. I am confident that I possess the necessary skills mentioned in your job specification.
I have done my Bachelor's and Master's in Computer Sciences from Rochester Institute of Technology hence, having a thorough background about Software Engineering. Designing and creating various software applications is something I have mastered in, due to a great deal of practice. As a software engineer, I am required to oversee software launches, fix any troubleshooting in applications and providing assistance in product and software development. From my previous experience, I have learned to write easy-to-use testable codes and develop flowcharts and different layouts according to the business' requirements.
The highlights of my achievements during my 3 years of experience at New York Digital Design, Inc include:
Lead 3 successful software releases at Nivea.
Became a certified Software Development Associate.
Deployed programs and evaluated user feedback.
Utilized my knowledge about relational databases to store information.
I will invest all my existing knowledge and expertise into this job with my diversified experiences and qualifications, along with bringing new techniques and proving to be a resourceful employee for your firm. If you consider me as an appropriate candidate for this job, feel free to contact me on my email address or contact number provided. I will be waiting to hear back from you soon.
Thank you very much for your time and consideration,
Best regards,
Mr. Ted Hudson,
LinkedIn ID: Ted Hudson.
Easy Tips for the Perfect Cover Letter:
Writing a cover letter hasn't been this easy, consider the following points to make a valuable cover letter.
Hiring Manager's Details:
If you don't have the details regarding the hiring manager then, try to find it on the company's official website. Adding the name of hiring manager will enhance your cover letter and make it efficient.
Where Did You Find The Vacancy?
Always mention the source from where you find about the job post. This helps the company to know which of their advertising methods works most effectively.
How Are You Suitable for The Job?
Try to convince the company that you are the one made for the available position at their company. How your objectives for career are matching the company's goals and aims. Showcase that your preferences for job and company's requirement are exactly the same.
Cover letter elaborates your skillset and achievements. Make sure your skills matches their need for the position they require. Write all the skills in an organized manner to avoid overlapping.
Try to end your letter with an engaging gesture of an appreciation for the reader's concentration towards your letter. Then, request for an interview in a polite manner and add some details which shows that you have done your research well about the company and how can you add value to the company. Finally, thank the reader with a professional sign off.
We have The Perfect Software Engineer Cover Letter Writing Service Just for You!
If you can't manage the time to write the cover letter yourself then, access the best software engineer cover letter writings service with us. Our experts will create an exceptional cover letters for you.
So stop procrastinating and try our amazing cover letters now!
Useful Links: