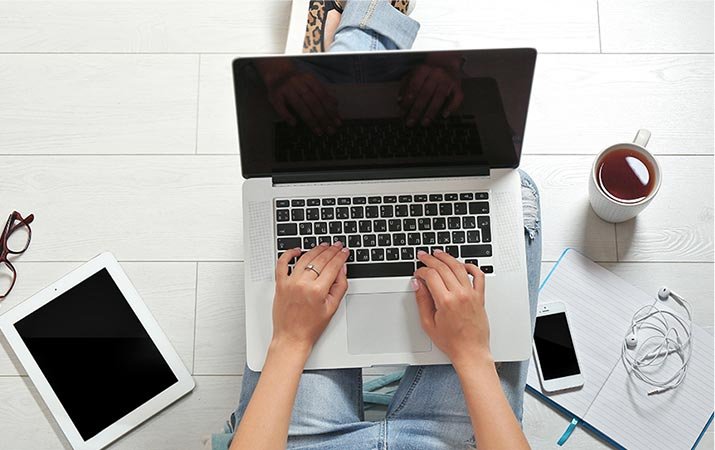 5 Expert Tips To Write The Best Nursing Cover Letter- With Free Samples
A well written cover letter is as important as a resume for your nursing career. However, most of the cover letters are uniform and alike that aren't unique enough to catch the interest of the recruiters.
But you can make your nursing cover letter interesting by just following the 5 basic tips by our experts and instantly get a call from your dream company!
How To Write A Nursing Cover Letter?
Most of the students ask our experts, "How to write a nursing cover letter?" because they don't know the easy tips by professionals.
Get Company's Details: Before you jump directly to writing your cover letter, always make sure that you have collected enough information about the nursing job post you are applying for and the hospital. This will prevent your cover letter being mediocre. You will be able to customize it according to the hospital you wish to join.
Follow The Format: Never experiment with your format. Always follow the standard format. But you can play with the content placed inside. The standard format of a cover letter comprises of the following elements:
Your information (Name, address, contact number, email address).
Company's information (Recruiters name, Recruiters position, company name, company address)
Date (mm dd, year)
Salutation (Dear Mr./Miss Hiring Manager Name)
Introductory paragraph
Sales pitch
Conclusion paragraph
A thank you note
Your name
Your LinkedIn ID
Highlight Your Accomplishments: Mention your accomplishments with impressive statistics. Your accomplishments list comprises of:
Skills
Credentials
License
Certifications
Specialties
Use Professional Tone: Use professional tone throughout your cover letter. Avoid using jargons and fancy language that will compromise the quality of your cover letter.
Get It Proofread: If you are writing your cover letter for the first time, it's better to get it edited by a professional proofreaders. This will remove typos, grammar mistakes and wrong vocabulary.
Are "Nursing Cover Letter New Grads" Different From Cover Letters For Experts?
Yes! If you are a new grad, your cover letter will definitely differ from that for an experienced one. This is because your body/ sales pitch paragraph will contain skills and education more than your experiences.
However, the format, introduction and conclusion will remain same.
Check out our Free Nursing Cover Letter Examples from Experts!
Here are some nursing cover letter examples for your help. Read them and customize your cover letters accordingly.
Cover Letter Example For Nurse Jobs
Mr. Noah Smith
Park Slope, New York.
(908) 441-6450
noahsmith@gmail.com
Date: July 25, 2018
Ms. Ava Scott,
HR Manager,
Bellevue Hospital Centre,
New York.
avascott@gmail.com
Dear Ms. Scott,
I am very pleased to write you regarding my application for the position of a qualified nurse. I believe that my exceptional qualifications and 3 years of experience in managing patients and staff makes me an ideal candidate for this job.
With master's degree in nursing, I am a very calm and organized health care professional with excellent patient management skills. In my present role as a senior nurse at Carolinas Medical Centre, my key responsibilities are:
Evaluating medical conditions of upto 30 patients.
Coordinating staff.
Maintaining patient's record.
Developing plans for enhancing patients' experience.
I was also awarded as the "Employee of The Year" in 2017.
With my professional attitude and dedication to treat patients, I am confident that I can be a great value addition to your organization.
Looking forward to meet you in a formal interview to know more about this position. I'll be available at your utmost convenience.
Thank you very much for your time and consideration,
Best regards,
Mr. Noah Smith,
LinkedIn ID: Noah. Smith
Entry Level Nursing Cover Letter Example
Ms. Ella Moore,
6th street, Cobble Hill,
New York.
(908) 441-2227.
ellamoor@gmail.com
Date: February 16, 2018.
Ms. Zoey Morgan,
HR Manager,
Lenox Hill Hospital, New York.
Morgan.zoey@gmail.com
Dear Mr. Norman Clark,
I recently saw the opening for the position of junior nurse at your hospital on your LinkedIn profile and I am very pleased to send you my application.
I've recently graduated with my Bachelor's Degree in Nursing from University of Rochester. During my 6 months internship at Lenox Hill Hospital last year, I have gained knowledge and expertise in:
Writing and maintaining patients' record.
Managing pre and post-operative care.
Monitoring medications and injections.
Taking samples and vitals of patients.
I am confident that my knack for patients' welfare and excellent qualifications will contribute a great deal in improving patients' experience at your hospital.
I look forward to know more about this position and your company in detail. I'll be available to talk to you at your utmost convenience.
Thank you for your consideration,
Ella Moore,
LinkedIn ID: Ella. Moore.
Content Majestic Presents You The Ultimate Nursing Cover Letter Writing Service!
Content Majestic brings you the ultimate nursing cover letter writing service which includes:
Consultancy from our experienced writers.
Writing your cover letters from scratch.
Proofreading your cover letters.
Useful Links: