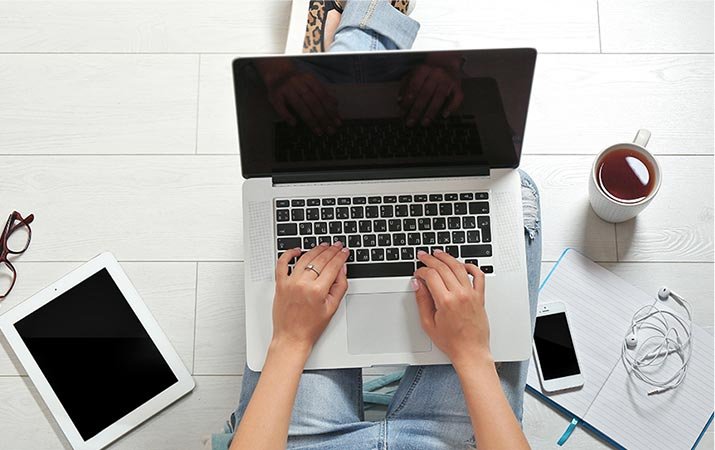 What Should I Write In A Cover Letter For Project Manager?
Most hiring managers look for experienced professional when it comes to project managers' job. You have to make sure that you write an exceptional project manager cover letter so that the hiring manager straight away choose you for his project.
The writers at Content Majestic brings you the free format, techniques and samples for cover letters. No matter you are a fresh graduates or an experienced project manager, just follow the expert format and practice our samples to write an effective cover letter.
Your cover letter description matter depends on the type of job you are applying. Generally a project manager job involves following responsibilities:
Resource planning
Cost planning
Budgeting
Time management
Managing project risks
Making reports
Financial Analysis
Your cover letter will need consideration at two points:
Your skills and experiences.
The job specifications.
You have to make sure that your skills and experiences matches the specifications of the job.
The Structure of Your Cover Letter:
The structure of your cover letter comprises of:
Your information - presented on the extreme margin of the letter. It comprises of:
Your Name
Your residential address
Your contact number
Your email address
Company's Information – on the left margin in the line of your information after a line space. It consists of:
The recruiters name
The recruiter's position
The company's name
The company's address
Date – The US format is month date, year. (Presented on the left margin).
Opening – It starts with Mr. /Miss Recruiter's Name. Do not use "To Whomever It May Concern" as it may give your cover letter, a very general outlook.
Introduction – This is the opening paragraph. It begins with how you became aware of the job, what kind of project manager job it is and why do you think you are a better fit for the job.
Sales pitch – This paragraph will highlight your skills, achievements and experiences. Make sure you use statistics to enhance your cover letter.
Conclusion – The conclusion is a "call to statement" paragraph.
Note of gratitude – This is a one line statement expressing gratitude.
Ending – The cover letter is closed with your name immediately placed after the gratitude statement. You can also add your LinkedIn ID after your name.
Project Manager Cover Letter Samples:
Here we have free project manager cover letter samples for you with every paragraph described in details.
Cover Letter Example For Project Manager Job
Mr. Ryan Wood
Park Slope, New York.
(908) 441-6450
ryanwood@gmail.com
Date: August 29, 2018
Mr. John Hill,
HR Manager,
ABC International,
Carnegie Hall Tower, New York.
johnhill@gmail.com
Dear Mr. Hill,
I am writing to apply for the position of Project Manager at your company, as advertised on LinkedIn. I believe that my 5 years of experience and capabilities in project management makes me the best match for this job.
I completed my Masters in Project Management from Northeastern University in 2015 after which I joined Angel Builders where my activities include the following:
Planning and managing different projects.
Finding unique ideas to the problems.
Managing financial budget of the projects.
Making effective systems for the operations.
With my qualifications and expertise, I am confident that I can be a great value addition to your organization.
Looking forward to meet you in a formal interview to know more about this position. I'll be available at your utmost convenience.
Thank you very much for your time and consideration,
Best regards,
Mr. Ryan Wood,
LinkedIn ID: Ryan. Wood
Entry Level Project Manager Cover Letter Samples:
If you are a new graduate, you can check our free entry level project manager cover samples for assistance.
Cover Letter For Entry Level Project Manager Job
Ms. Hannah Morris,
East Village, New York.
(908) 442-6690
hannahmorris@gmail.com
Date: November 19, 2019
Mr. Caleb Davis,
HR Manager,
ABC International,
Rockefeller Plaza, New York.
celebdavis@gmail.com
Dear Mr. Davis,
I recently saw the opening for the position of an Entry Level Project Manager on your website. I believe that my qualifications and experiences as a Project Manager Internee makes me the best match for this job.
I obtained my Bachelor's degree in Construction management from Worthington University after which I did Masters in Information System from University of Maryland. After this I joined XConnect as an Internee I learned:
Planning and executing projects within budgets.
Team management.
Dealing with international clients.
Quality improvement techniques.
Documentations and financial planning.
I am confident that my qualifications and professional expertise will make me a valuable asset to your organization.
I would very much appreciate the opportunity for an interview and discuss more about this job.
Thank you for your time and consideration,
Best regards,
Ms. Hannah Morris
LinkedIn ID: Hannah. Morris
The Best Project Manager Cover Letter Service Is Right Here!
If you don't have time to write your own cover letter or lack expertise, you can get our project manager cover letter service right away. You just have to dial our number or contact us via live chat and get the best project manager cover letter service for yourself!
Useful Links: