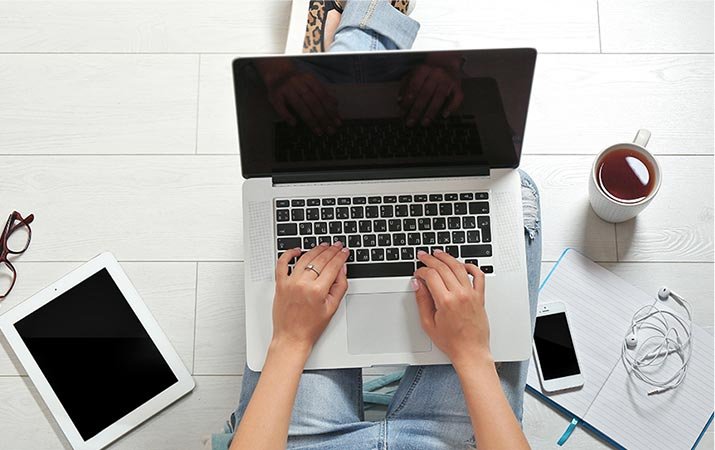 Easy Guide For Writing Electrical Engineer Cover Letter
The demand for electrical engineers is rising on daily basis due to the rapid increase of technologies in this era and hence the competition. We at Content Majestic makes sure that you get the best jobs by writing your resume and cover letters.
Here is an easy guide for you that you can follow to effectively write your electrical engineer cover letter and get your desired job in no time!
How Should I Organize the Structure of My Electrical Engineering Cover Letter?
The structure for the electrical engineering cover letter is very basic and easy to develop. You just have to follow the format given below to give shape to your cover letter.
Your Details
Company's Details
Salutation
Introductory paragraph
Body
Concluding paragraph
Thanking note
Signature & Name
Your details: Name, Address, City, State, ZIP Code, current Contact Number and current Email Address.
Company's Detail: Recruiter name, Company's name, Address, City, State and ZIP Code.
Above is the format given to develop the structure for an engineering cover letter. To get more information, kindly review the given template of cover letter's structure and format.
Electrical Engineer - Cover Letter Example
Mr. Scott Hudson,
Park slope Avenue, New York.
(908) 660-1094
scotthudson@gmail.com
Date: December 14, 2018
Mr. Ted Cooper,
HR Manager,
ABC International,
Rockefeller Plaza, New York.
tedcooper@gmail.com
Dear Mr. Cooper,
With extensive years of experience as an Electrical Engineer, I am more than pleased to apply for this position at your company, as advertised on your website. I am confident that I possess the necessary skills mentioned in your job specification.
I have done my Bachelor's and Master's in Electrical Engineering from The University of New York. Installing and maintenance of sophisticated electrical systems is something I have mastered in, due to a great deal of practice. As a Head of the team, I am responsible for training my subordinates and providing innovative solutions to resolve electrical issues.
The highlights of my achievements during my 3 years of experience at Blue chips, Incorporation include:
Extending the life of electronic machines and devices by upto 20%.
Reducing repair expenses in the systems by 200K in a year.
Developing appropriate strategies to execute projects within budget.
I am sure that with my diversified experiences qualifications, expertise and innovation technology, I can prove to be a resourceful employee in your company. Please feel free to contact me if you think I am the person you are looking for.
Thank you very much for your time and consideration,
Best regards,
Mr. Scott Hudson.
LinkedIn ID: Scott Hudson.
Consider These Tips Before Writing Your Cover Letter:
Research:
Before starting with the body paragraphs of your cover letter, you need to research about the value of your degree and showcase it in your letter.
Research about the company and the position you are applying for in the company.
Find out the values and aims the company is working on.
Analyze:
Match your ambition with company's goal and targets in order to develop the link with your objectives for the position
Monitor:
Evaluate the company's growth and margins.
Monitor its current position in the market.
Relate your targets with the company.
"What Are the Key-Points I Should Add In My Electrical Engineering Cover Letter?"
Your knowledge of electrical and engineering codes
Skills that set you apart
Express your interest
Mention the experience in the field
Valuate your data with facts
Relate your past accomplishments with the current need of their company
Close the body of the letter humbly
Want to save time in writing a cover letter for electrical engineering? Simply, purchase one from us!
The Best Electrical Engineer Cover Letter Writing Service Available:
The time consuming cover letter is available in instant with electrical engineer cover letter writing service for everyone. The cover letters are available at affordable rates for your convenience. Our service understand your valuable time and provides the best cover letter which compliments your resume and build up your career.
Useful Links: